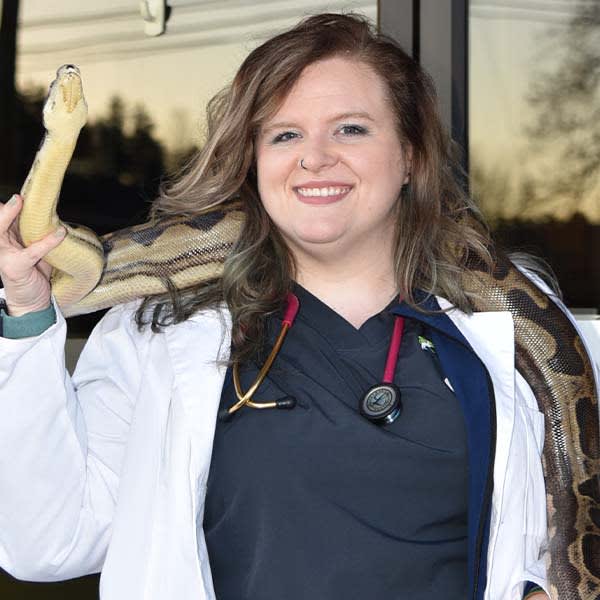 Dr. Whitney Jones
Dr. Jones is a Grayson native that has returned back to her hometown after spending the last two years serving as a non-profit spay and neuter veterinarian in West Virginia. She completed her undergraduate education at Morehead State University, and graduated from Ross University School of Veterinary Medicine in 2018.
Dr. Jones enjoys seeing and treating many species - especially exotics! Her love for exotics extends into her personal life where, in addition to her cats and dogs, she owns various reptiles, aquatics, and a tarantula.
When she is not working she enjoys camping, spending time with family, and her animals, reading, listening to true crime podcasts and binge-watching shows on Netflix.
New Patients Welcome
All Creatures Veterinary Care is accepting new patients! Our experienced vets are passionate about the health of Grayson companion animals. Get in touch today to book your pet's first appointment.